Get the Right Protection with Business Insurance in Colorado, New York, New Jersey, and Connecticut
Having the right business insurance is important because you want to make sure your business is protected. Unfortunately, that's easier said than done. The number of insurance options can be overwhelming and it can be difficult to know which ones you actually need and which are just a waste of money. We work with you and endeavor to make sure you have the most affordable business insurance coverage you need.
Business Insurance
Whether you work at home, own a store, office, restaurant, building, factory, tech office or other concern, from start-up to conglomerate, we have a business insurance solution for your needs.
We offer:
Business Owner Policies (BOP)
Commercial General Liability (CGL) Coverage
Workers Compensation & Disability
Landlord Coverage for Rented Property
Contractor & Artisan Coverage
Storefronts & Main Street Businesses
"Chuck Greenberg is a total pro. I have been using him for my insurance needs for well over 10 years. He is always available to answer my calls & emails. He gives me excellent advice and has saved me thousands in premiums savings since I have started entrusting my insurance needs to him. Looking forward to many more years of quality coverage and customer service. Thanks, Chuck!"
"My mother has been working with Chuck for a number of years now. Being that my mom has had a positive experience throughout the years, I am beginning to work with him also. He was very professional and advised how I should move forward to begin with my insurance coverage while getting the best rate!"
"When I was dropped by one insurance company 6 years ago Chuck came to our rescue. He or his staff are ALWAYS there when I call and have been so supportive and understanding helping navigate my family's insurance needs and consideration for the best price. Chuck genuinely cares and it is a pleasure doing business with him."
"I've been with Chuck Greenburgh for 15 years. He promptly returns phone calls and takes immediate care of any insurance issues! He is also the agent for my husband and son. His outstanding excellence and professionalism has made insurance easy to take care of and we don't have to worry!! He's amazing and I can't say enough good things!! I HIGHLY recommend him."
"My husband and I have worked with Chuck for over 10 years. He has always proved to be extremely knowledgable and responsive to our questions and concerns. He helps us with all business and personal policies and works diligently and quickly on our behalf when dealing with claims and rates. We feel like old friends and would HIGHLY recommend him for all your insurance needs! Thank you for being so awesome, Chuck!"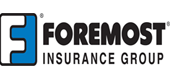 Can't call now?
Simply leave your email and phone number and one of our team members will get back to you as soon as possible.